Richland Bombers
Future Class of '67
Sacajawea Grade School
Fifth Grade ~ Mrs. Klasek
Click the picture to see LARGER faces.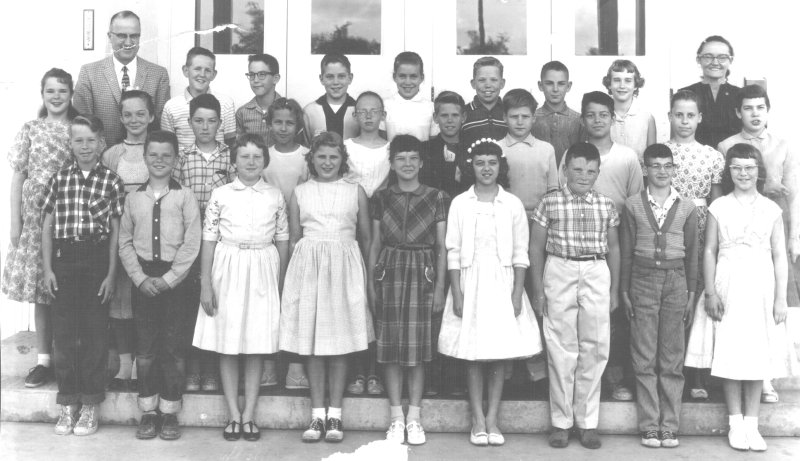 Picture provided by Susan Nelson.

Future class of '67

BACK ROW: 1.Mr.LeClair,Principal, 2.KenWebb, 3.RobWilliams, 4.JonErlandson, 5._______, 6.ScottDenler, 7._______(?)Smith, 8.BarbaraWoods, 9.Mrs.Klasek.

MIDDLE ROW: 1.RobertaSullivan, 2.VirginaSimms, 3.MikeHilland, 4.PattyMcLerran, 5.SheliaReed, 6.BillyMurray, 7.DannyShell, 8.PaulPage, 9.______(?)Kizer, 10.JoleneRuppert.

FRONT ROW: 1.RonnieHansen, 2.GaryJohns, 3.Marcie_______(?), 4.CherylLansing, 5.Alberta"Louise"Solomon, 6.SusanStull, 7.SteveKing, 8.MichaelTesky, 9.LindaWatts.

E-mail the webmaster with row and # if you can fill in any of these blanks.



Class of '67 Home Page
Class of '67 Grade School Pictures




Page started: 02/20/02
Page updated: 12/28/18
Email the webmaster
67Sac5th-Klasek