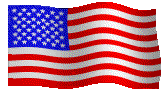 We honor our 1967 classmates who served so bravely in the military.
And to those classmates who gave their lives, we ask a blessing of peace...

If you served in the military please send the specifics including branch, years of service, where served and any other information you would like to add.
Feel free to include decorations and awards (even pictures).

Click here to send information for this web page.



DALE ADKINS U. S. Army, October 1968 to October 1971, One year service in Southeast Asia, Vietnam Service and Campaign medals.

RICK ALLEN U. S. Army as a sniper serving two tours in Vietnam.

DANA BANKEMPER U. S. Army from 1967 to 1973, two years active and four years non-active. My rank was an E-5, and I served in Vietnam.

DAVID BISHOP (RIP) U. S. Army.

CRAIG BULLOCK U. S. Navy as an E5/AQ2.

PERRY BUSHNELL U. S. Army, 1969 to 1972.

LARRY BRUNELLE U. S. Army, 1969 to 1971, Military Police serving in Missouri and Korea.

DENNIS CLAYTON U. S. Coast Guard from 1969 to 1973 as an electrician ET-3.

PHIL COLLINS U. S. Marine Corps, 1967 to 1969, Motor Transport, I Corps.

ROD COLLINS U. S. Army.

TOM COLLINS U. S. Air Force as a Staff Sgt. from 1969 to 1973.

DENNIS CUMMINS U. S. Army Reserves.

TIM CURD U. S. Marine Corps serving in Vietnam.

JESS DANIEL U. S. Army, 1969 to 1971, 11 Bravo, 21 months in Germany.

SCOTT DENLER Washington State National Guard, 1967 to 1973.

SAM DOSSETT (RIP) U. S. Army.

PETE DULLUM (RIP) U. S. Army.

LARRY DUSTIN U. S. Army.

GARY ELL U. S. Army 1968 to 1971, serving in AZ, NJ and South Vietnam.

JIM FELDER U. S. Army 1968 to 1971, tour of duty in Vietnam.

LARRY FORAKER U. S. Army

SKIP FOWLER (Honorary)

BOB GRAHAM (Honorary) (RIP) After high school he served with distinction in the U.S. Navy as a corpsman in the Vietnam conflict.

MICHAEL GRIFFIN

MIKE GREENOUGH U. S. Army 1968 to 1971 having served in Vietnam with a rank of E5. I was stationed on the U.S.S. Corpus Christi Bay. I was an electronic technician and a scuba diver on the ship.
Mike in Vietnam in 1968.
Mike's ship, the USS Corpus Christi Bay ARVH-1.
Mike in the Army in 1969.
Mike on the Corpus Christi Bay in Vietnam in 1969.

DENNIS HUESTIES (RIP) U. S. Army, Sergeant: Army Commendation Medal, Purple Heart, National Defense Service Medal. Wounded in action, Vietnam.

LARRY JONES Retired captain from the U. S. Air Force serving from 1971 to 1993.

WOODY KESEL (RIP) U. S. Air Force.

MIKE LANGE U. S. Army, April 1968 to 1970, E-5 training NCO 377th, Air Ambulance stationed in Korea.

RICK MADDY U. S. Marine Corps, 1967 to 1969, Rifleman -0311 - 1st Div. Kilo/3/5 3rd Platoon, wounded in action February 28, 1968 by a booby-trap with loss of use of both hands.

LEON MAXWELL U. S. Army 1968 to 1990 as a Master Sgt.

TOM MILLER U. S. Army 1968 to 1980, one year in Vietnam in the infantry and 10 years in nuclear missiles.

GARRY MONTGOMERY (RIP) Garry originally enlisted in the U. S. Marine Corps on his 18th birthday which was on September 6, 1967. He served eight years in the Marine Corps and was sent to Vietnam. He spent two years in Vietnam, received his Purple Heart Medal, then spent the remainder of his time at Camp Pendleton, CA. He received an honorable discharge in July 1975. Then four years later he enlisted in the U. S. Army and while stationed at Fort Jackson, SC he was hit by a drunk driver while he was walking beside a road outside Fort Jackson and was killed. It was on Mother's Day, May 13, 1979. According to military papers dated, September 13, 1967 medals and citations listed: National Defense Service Medal Purple Heart Medal Vietnam Service Medal Rifle Expert Badge Vietnam Campaign Medal 0311-rifleman and 0-50-54-proof Director small arms Good Conduct Medal

GARY NELSON (RIP) U. S. Army in Air Cav. serving in Vietnam.

DAVID PEARSON U. S. Navy from 5/68 to 6/70, serving in Vietnam and Imperial Beach in San Diego, CA as an E3 and served as an Airdale on the USS Kearsargel.

MIKE PERKINS U. S. Air Force from 1972 through 1976, serving in Vietnam.

NORMAN RHODES U. S. Marines.

BILL RIGHTMIRE (RIP) U. S. Navy having attended the Naval Academy and was a pilot on the P-3 Orion aircraft. He was stationed at Moffett Field.

DON SIEMENS SK2 (SS) U. S. Navy: September 1967 to July 1971. Served on the following submarines: USS Kamehameha SSBN 642 and on the USS Guardfish SSN 612. Both were stationed out of Pearl Harbor.

DAVE SCHMALE DC2, U. S. Navy: USS Charles F. Adams DDG-2; 1968 to 1972.

RICK SLATER (RIP) Four years U. S. Air Force, two years at Dyess AFB in Abilene TX and two years at Griffith AFB Rome NY. Served from December 1968 to September 1972. Account specialist for military pay.

RON SNOW (Honorary) (RIP) U. S. Marines, Vietnam

BOB STEELMAN U.S. Navy, recently served from 2008 to 2010.

RON St. JOHN Career, U. S. Air Force.

DAN STRASSER U. S. Army as an E-4 from 10/5/70 to 4/14/72 and stationed in Korea.

MIKE TESKY U. S. Navy 6/67 to 11/73. Served three years on the U.S.S. Orion, Atlantic Submarine Fleet. Spent last 20 months teaching at Advanced Electronics School, U.S. Navy Submarine Base in Groton, Connecticut.

TOM THOMPSON U. S. Army, Vietnam.

LINUS TOLAND I served in the U. S. Army from 1969-1971. My training was at Ft. Lewis, WA. I was an Infantryman "grunt" serving in Vietnam 1969-1970 and finished back at Ft. Lewis. I left the Army as an E-5 "buck" Sergeant. We were out in the jungle 1969-1970. The camps changed from time to time with the base camp for my 199th light infantry Brigade being at Long Binh north of Saigon. We worked NE of base camp about 50 miles. Truth be told, I didn't really know where I was most of the time!! I just walked where they told me.
Linus in the field.
Linus in jeep.
Linus earning an air medal.
Linus's cap.

TOM VALENZUELA U. S. Army 12/67 to 1/79 stationed in Vietnam. Jim Felder was in my unit until the last year I was there.

DON VOLKMAN U. S. Army, Vietnam.

DAN WAGENAAR (KIA) U. S. Army, PFC 534488261 MOS 11B10. Casualty July 12, 1969. (A1) Hostile small arms fire, South Vietnam, Tay Ninh Province, age 20. Vietnam War Memorial: Panel 21W, Row 110.

ROY WARE

DEAN WHEELWRIGHT Retired Air Force (served enlisted and officer).

SCOTT WORLTON Retired career Army.

TOM WHITNEY (Honorary) I entered into the Marine Corps about 2 weeks after my 17th birthday January 1966. Received my GED in Vietnam in 1967. Survived the Tet offensive 1967 to 1968. Finished my 4 year active duty enlistment January 1970 as Sargent. There is a display of my Washington State flag at the Federal building that I flew over my bunker in June of 1968.

MIKE WOOD (RIP) U. S. Navy serving in Vietnam.







Support freedom


Page started: 10/05/01
Page updated: 08/10/18

Email the webmaster
'67 MILITARY