Richland Bombers


The Blue Ribbon Class of 1967

CLASS of 1967 - WHERE WE ARE TODAY


Where is Pam Ehinger?
I married in '69, had three kids, Dani, DeDe, and Jimmy. Divorced in '80, put myself through nursing school, while raising three GREAT kids! (We had our ups and downs, believe me!) I remarried in '83 to the great man standing next to me in the picture. (Yeah, thats me. Some extra pounds found me and decided to stay!) I got two great sons, Kyle and Shawn with the marriage. We're still married and loving it; each day is better than the one before. (How are we to do this in 2 or 3 sentences?) We lost Kyle on 9/10/98. He left a great big hole in our hearts, but we think of him every day. I'm working in a doctor's office in Cle Elum and loving it! Jerry is a postmaster in a very small town call Ronald, WA. Thats most of it in a nut shell!





Where is Linus Toland?
In Salem, Oregon. I've been married to a Walla Walla girl for 31 years. We had three kids and just experienced our first Grand kid this year (01). I drive a city bus for a living, nearly ten years now, and will be going to the Winter Olympics to drive a bus in the snow in Utah.

Prior to that I was in the Youth Ministry working in Churches in Walla Walla, WA; Salem, OR and Dallas, OR for 15 years trying to help kids through those weird years. Life has been good!!!!!!



E-mail me to tell us all where you are today.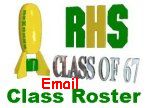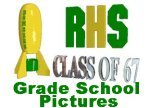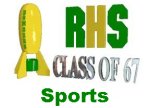 Page started: 04/16/00
Page updated: 09/13/16
site maintenance
C'67 REUNIONS